TDAT!


[The Day After Thanksgiving]


What better way to spend The Day After Thanksgiving than wandering our beautiful grounds, having wonderful food and delicious wine with your family?
How about doing all that and helping out one of the area's most important non-profits — Corazón Healdsburg?
Yup — that's better!
This is our tenth(!) TDAT, and it is shaping up to be a great one! The grounds at the winery are in their Fall finery, and the weather (fingers crossed!) looks to be beautiful.
Of course, due to COVID things will look a little different. We will have picnic spots available by prior reservation only. See below for how this works. You'll also be able to order all your food and wine for take away.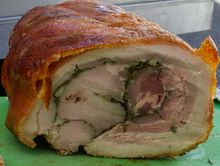 We're excited to welcome back Chef Elena Fabbri of La Porchetta Toscana. Elena was born in Florence, and emigrated to the area when she was 18 years old, bringing along her family's incredible library of recipes — including her legendary Porchetta!
a word about the weather…
The forecast is very promising, and we're looking forward to a great day!
Naturally, you should dress warmly, and if you've booked TDAT in the Vineyard you'll want to bring blankets and/or chairs.
In the event of rain, if you haven't reserved a covered location (the Board Room or the Crush Pad) your visit will turn into a drive-through! We will refund any site fees, and have your food standing by for you to pick up; wines will be available as well.
Authentic Tuscan cooking and DaVero wine — a pretty spectacular pairing, no?
Here's how things work this year…
First, reservations are required — we won't be able to accommodate drop-ins
Reserve your site and time slot from the options below (you'll receive an email confirmation)
The $15/person donation (and the site fee, if the location has one) go directly to Corazón
We will supply glassware and water, and wine will be available for purchase by the bottle at special TDAT pricing
Food will be available for purchase as well, but it will save time and ensure that you get what you want if you order in advance from La Porchetta Toscana!
Masks must be worn except when you are seated
We ask that you arrive and depart promptly so we have time to sanitize
If you're interested in taking TDAT to-go, place your order here and note that it is to-go. When you pick up your food, we can get you loaded up with wine, too. And, of course, even if you're not joining us at the farm you can still make a donation to Corazón!
[captina content="reservations_normal" rez_type_id="56,57,58,59,60,61,62,63,64,65" /]