Fall 2023 Club Wines Pairing Menu
This menu, developed by our co-owner and resident chef Colleen McGlynn, showcases the fantastic wines included in the Fall 2023 club release.
Each dish is delicious, and all are easy to prepare! The menu is designed to serve six people, which is the prefect size for a great dinner party.
So invite friends, pop some corks, and get ready for a fabulous evening!
Cook & Taste Zoom!
Please join Chef Colleen and Winegrower Rea Prince on Monday, August 28th at 5:00pm Pacific for our first ever Cook-and-Taste Zoom!
Colleen will walk you through the menu, and show you some great cooking tips that will come in handy. Then Rea will taste through each of the wines in this release with you. Afterwards, both will take your questions.
To join, just follow this link…
This dish pairs astonishingly well with our Estate Pallagrello Bianco, but it's also delicious with Allegro Bianco.  The wine should be cool, but not cold.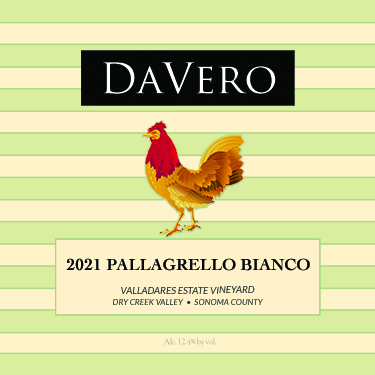 I head of cauliflower
2-3 cups of whole milk
Extra Virgin olive oil
Salt and Pepper
Fennel pollen and lemon zest (optional)
Lemon juice
Remove tough outer leaves of cauliflower and core. Roughly chop flower and put into medium saucepan with just enough milk to cover. Add a liberal pinch of salt. If desired add some lemon peel. Bring up to a simmer partially covered and cook until fork tender. Remove from heat and let cool to medium hot (if you've ever had a blender explode hot liquid on you you will know why). Put cauliflower into a blender with some of the milk and turn to high. Add enough milk to thin to desired soup consistency. Taste and adjust seasoning adding some squirts of lemon juice to brighten.
Ladle into shallow bowls and drizzle with extra virgin oil and some pinches of fennel pollen or parsley.
May be served warm, or at room temperature.
Salad of Chicories, Lentils, & Duck
This luscious salad, with its combination of mildly bitter chicories, unctuous lentils, and rich, fatty duck breast, is a perfect partner to Impossibile. Don't be discouraged by the length of the recipe: it's really easy to execute, can be prepared in advance, and will delight your guests!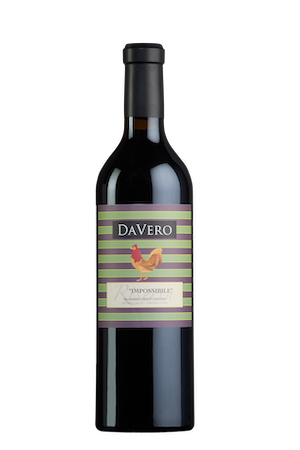 For the dressing
1 Tb. Fresh lemon juice
1 Tb. Red wine vinegar
1 tsp. Dijon mustard
4 Tb. Extra virgin oil
I small shallot
Salt, pepper, and a pinch of sugar
4 cups mixed chicories which might include endive, puntarella, radicchio, arugula, baby chard.
Mince the shallot and place in a strainer and rinse with cold water. Drain.
Whisk together the dressing to emulsify. Add the shallot and stir in. Wash and dry the greens.
Braised Lentils
2 cups lentils de Puy or Beluga lentils
1 onion
2 stalks celery
1 carrot
1 garlic clove
Sprigs of fresh thyme
Salt and pepper
Stock or water
Olive oil
Pick through the lentils to sort out any rocks or dirt. Rinse.
Dice the onion, celery, and carrot. Mince the garlic. Pick the leaves from thyme sprigs.
Pour a glug of 30-Weight olive oil into a medium, heavy-bottomed pan and add the garlic and thyme over medium heat. When softened stir in the carrot, celery, and onion. Cook a few minutes until softened.
Add the lentils and cover with stock or water plus about an inch. Bring to a simmer and cook partly covered until tender, about 30 minutes. Add salt and pepper to taste and a glug of extra virgin olive oil and some vinegar or lemon juice to brighten.
Duck Breasts
A single duck breast will make 2-3 servings, depending on its size (and your love of duck). Score the fat side of the breasts in a checkerboard pattern taking care to only pierce the fat and not go into the meat. Salt and pepper liberally and let sit for an hour at room temp.
Heat a heavy skillet and place breasts fat side down in pan. Render the fat until nicely browned. One can set aside and hold the breast at this point and finish when needed or continue with recipe. The meat will appear puffed up and dried and the fat will be browned. When ready to finish, flip over and cook meat side down for a couple minutes and then put aside to rest until ready to assemble dish.
Dress the greens and arrange in a circle on plates. Ladle a spoon of the lentils in the middle. Slice the breast thinly and arrange atop the lentils and greens. If you have aged balsamic drizzle a few drops on top.
This is the absolute reference steak recipe in Tuscany. It's quite simple, yet the flavor is so compelling that you may never have steak any other way! The charred fat of the meat is the perfect companion to the richness and (fruit) tannins of Sagrantino, making for a deeply memorable crescendo to a delightful dinner.
Each ingredient in this dish really matters, so don't skimp!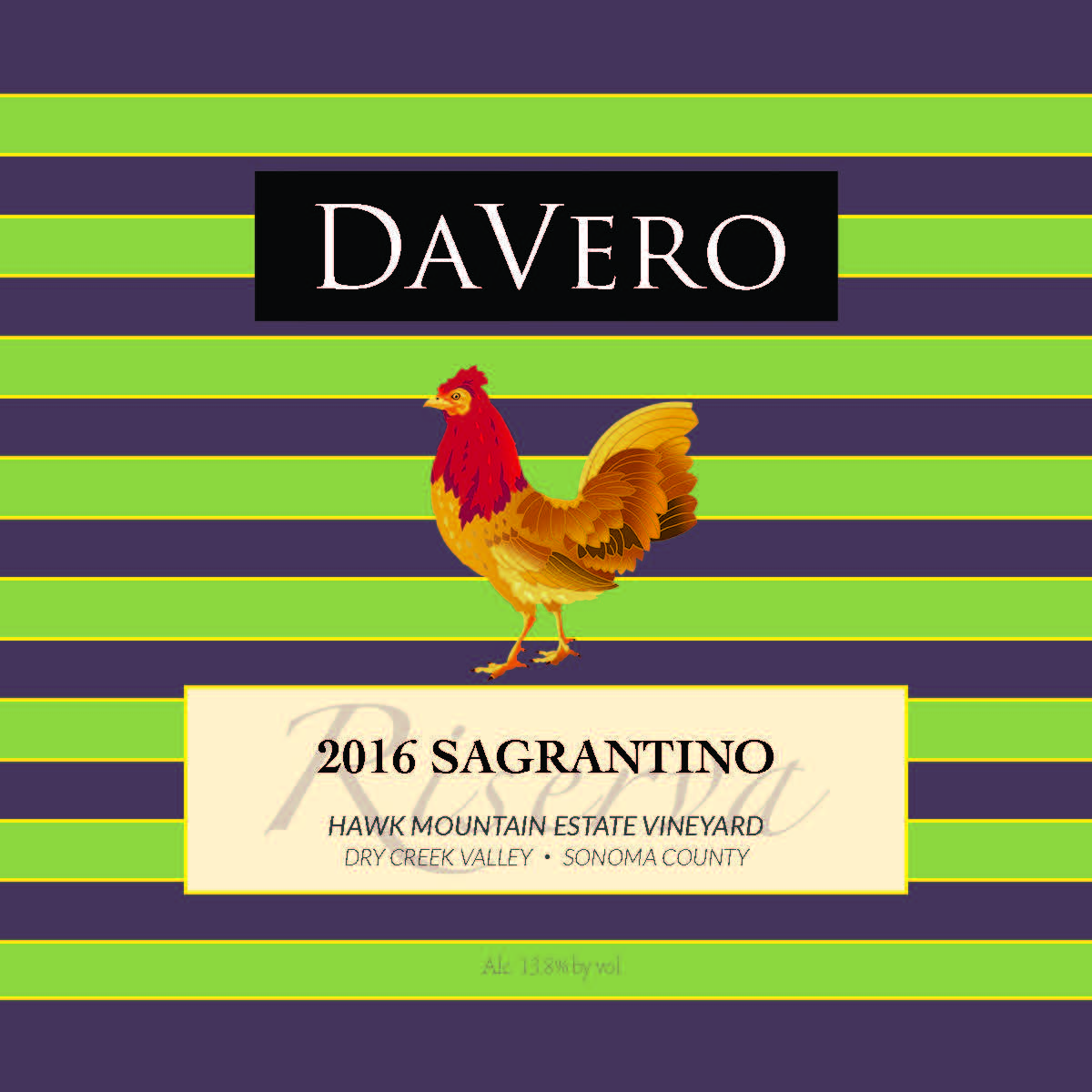 2-1/2-3 inch thick prime ribeye (Ridge's preference) or porterhouse
Extra virgin olive oil
Fresh rosemary stalks
Parmigiano Reggiano
Arugula
True balsamic vinegar – the older the better
1 or 2 heads of radicchio, quartered and tossed with olive oil and salt
This dish is best grilled, ideally over a wood fire, or mesquite charcoal; use gas only if you have no choice!
Baste both sides of the steak with oil, then liberally salt the meat; add pepper to taste. Let it rest atop the rosemary stalks until the fire is ready (at least a half hour).
Make a good-sized fire, then (when the fire has subsided and the coals are hot) move the coals to one side.
Cook over the hottest part of the grill, flipping just once. You want the meat to be no more than medium rare (125°F with an instant-read thermometer). Figure about 3 minutes per side, more or less depending on the fire and the thickness of the meat.
Remove from the heat and let rest for at least five minutes. While it's resting, grill the radicchio, letting it char a bit.
Roughly chop the arugula, toss it together with the arugula (more arugula than radicchio), then lay the mixture as a bed on a warm platter.
Slice the steak on the diagonal, against the grain, in narrow slices. Arrange on the platter.
Cover with thinly shaved slices of parmigiano (a vegetable peeler works well), drizzle with balsamic, and finish with any juices from the steak while it rested.
Serve immediately, with roasted new potatoes tossed in extra virgin oil and salted.
Chocolate is the perfect way to wrap up this delicious meal — and this simple recipe, with its light yet rich flavors, sits beautifully alongside the complexity and depth of Vero!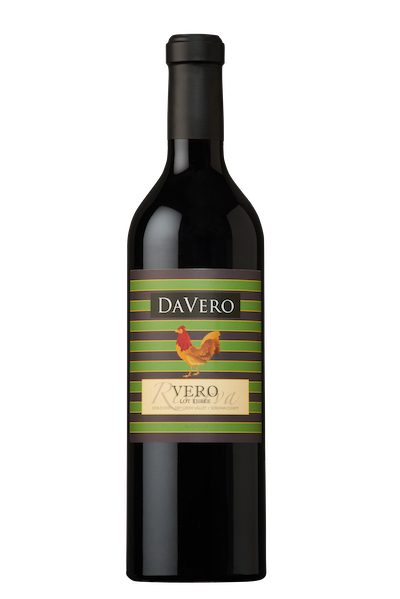 7 ounces (200 grams) bittersweet chocolate (I like 68%)
3 ½ ounces (100 grams) softened butter
4 eggs, separated
1 Tb. Sugar
1 tsp. vanilla
Pinch salt
Heavy whipping cream
Gently melt the chocolate in a large bowl over hot water. Meanwhile whip the egg whites until soft peak stage. Sprinkle the sugar over and continue to whip until firm peaks form. Add vanilla and salt and stir in.
Remove bowl from heat and stir in the egg yolks, one at a time. Add softened butter and mix well.
Fold half the whipped whites into chocolate to loosen the mix, then add the remainder and quickly incorporate thoroughly.
Transfer mousse into individual bowls or a bowl and chill. Serve with softly-whipped cream.
Bonus Recipe - Rosemary & Sage Nuts!
These are a great pre-dinner snack! But beware: they're highly addictive!
2 cups each whole almonds and walnut halves
2 branches fresh rosemary
Handful of fresh sage leaves
30-Weight olive oil
Kosher salt
Combine the nuts in a bowl. Strip the rosemary and sage from their branches and add to the nuts. Coat the shebang with a glug of thirty weight and and salt liberally. Toss so everything is coated. Spread evenly onto a sheet pan and put into a 180°F oven for 4 hours.
Since all ovens are different this might be shorter than 4 hours or longer. You want nuts that are snappy and toasted through without being browned.